If you have many aloe vera plants, like me, I have 23 of them, don't let them wasted, use it in salads, juices, hair and face masks, or even with your beauty gadgets.
What do we know about aloe vera?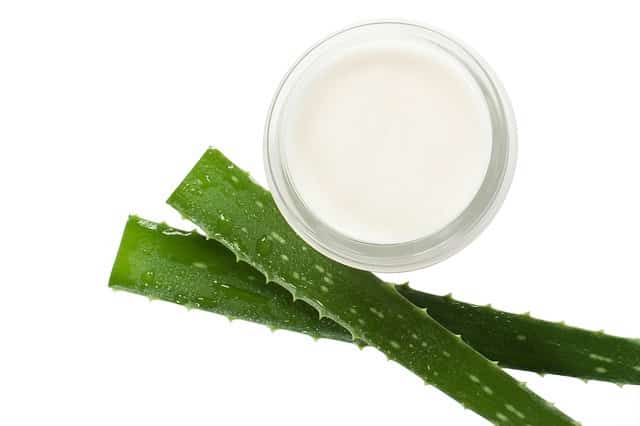 Aloe vera is widely known as a tropical plant. Aloe vera belongs to the mind of aloe and this plant can be found in countries with tropical climates. Although initially, this plant was grown from medical purposes, now aloe vera is grown for commercial purposes to use aloe vera in cosmetic products and beverages. Many people like the taste of aloe vera in drinks. Nevertheless, the use of aloe vera for the face is a good reason to have this plant not only for decoration.
Nutrients of Aloe Vera
Aloe vera is most often used as the main component of beauty products, but still, it is better to use this plant fresh. Skin and hair care chemicals can help immediately, but in the long run, they can adversely affect not only your pocket but also health and the environment. We make a list of the benefits of aloe vera for the face and how you can use the plant with your beauty gadgets to encourage you to get aloe vera at home, especially in tropical countries.
So, aloe vera…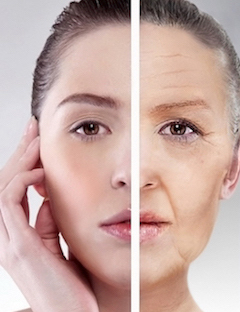 1. Prevents Premature Aging
Antioxidants in aloe vera are excellent for preventing premature aging. The combination of vitamin A, C, and E create strong antioxidants that fight free radicals so that they promote the regeneration of healthy skin cells.
2. Natural skin moisturizer
As a fleshy plant, aloe vera can absorb water in its leaves. Therefore, it can moisturize the skin due to the content of certain components, known as complex carbohydrates. It has been scientifically proven that these complex carbohydrates effectively moisturize the skin.
3. Nourishes dry skin
Whenever you feel dry and lifeless skin, take aloe vera gel and apply on dry skin. You will not see the result immediately, but some elements like glycerine, sorbitol, and sodium palmitate will nourish the skin naturally. Then you can say "bye" to dry skin.
4. Removes acne
Anti-inflammatory and anti-bacterial properties found in aloe vera, which effectively treat acne. Moreover, aloe vera contains polysaccharides and auxins, which can accelerate the healing process of the skin. And vitamin C will provide collagen, so you can forget about the scars.
5. Reduces blemishes
The content of natural ingredients such as auxins and gibberellins effectively reduces blemishes. If you regularly use an aloe vera face scrub, you can solve the problem of blemishes on the face or dull skin condition caused by dead cells.
6. Remedy for burning skin
The best option to cope with burning is to keep the skin hydrated. Aloe vera contains water that helps moisturize the skin, while the anti-inflammatory properties in aloe vera help to treat the affected skin layer, and antioxidants speed up the recovery process.
7. Natural anti-dandruff solution
Haircare products, on a chemical basis, eliminate dandruff instantly, but aloe vera solves problems gently. It will not cause dry scalp and preserve the integrity of the hair while eliminating excessive sebum on the scalp, which is the main cause of dandruff.
8. Promotes healthy hair growth
Many claim that thanks to aloe vera hair grows faster, although there is no scientific evidence to prove it. But there are many studies in which it is proved that this plant promotes the growth of healthy hair due to the content of such vitamins as B12 and folic acid.
9. Natural hair conditioner
Vitamins A, C, and E are the reason why aloe vera is a great remedy if you want to have shiny and soft hair. Therefore, we can assume that aloe vera is a natural hair conditioner that nourishes the hair while maintaining the cleanliness and health of the scalp.
How to use aloe vera with gadgets?
Aloe vera contains natural ingredients that perfectly affect the skin and hair. But, effectiveness depends on how you use it.
Did you know that aloe could be a great conductor for your galvanic ion microcurrents gadgets?
With Galvanic ION Microcurrent
Of course, for microcurrents to work well on your facial skin, you need a conductive gel to take that current from the facial toning device and to your skin's tissues. Most practitioners use primer gel, however, as the priming gel contains propylene glycol, some individuals prefer to use aloe vera as a more natural conductive gel option.
If the expense is a consideration (some priming gels can be quite pricy) or if you're worried about sensitive skin or looking for a more natural alternative, aloe vera gels (provided they are pure, of course) can be a great alternative, for instance, and aloe vera gels can offer additional benefits in the way they help moisturize your skin tissue.
How to make aloe vera conductor?
Squirt about 100 ml of aloe vera gel into the plastic resealable container. Add one tablespoon of salt and stir the mixture until the salt dissolves completely. With the addition of salt, the gel is now conductive.
LED
You can also try aloe vera gel with your LED Photo Facial while using one of our LED light gadgets. LED light gets converted into energy. This is the form of energy that cells use to power the metabolic processes needed to repair or regenerate cells and tissues as well as restore balance in the skin. And aloe vera gel with all its benefits is the best helper for it.
Contraindications
Aloe vera could be used in many ways, however, it also has its contraindications. The list of allergic reactions is rather long because aloe vera gel can cause skin rashes, especially people with very sensitive skin.
Direct sun exposure to the skin caused by aloe vera gel may increase the risk of sunburn. Also, it is important to note that aloe vera can be useful for treating sunburn, but cannot be used to prevent it.
A latex compound found in aloe vera can be toxic to the skin with prolonged use, especially in large quantities. (If you prefer to use aloe vera in large quantities, you need to know about the dosage. Since some studies say that latex found in aloe vera can cause serious problems, such as stomach pain and even liver problems.)
Before you decide to use aloe vera, you must know the content of aloe vera, which can affect health. Therefore, be careful if you are currently taking medication and using aloe time at the same time, because it may cause some complications.
Now, you've got a big picture about the health benefits of aloe vera, for example, aloe vera is rich in antioxidants and can act as an antitumor agent, it is a tasty way to soothe a sore throat, it can be used with any galvanic ion, microcurrent device as a conductor, you can use it in your Foto facial and so on. The list can go on forever. Therefore, do not be afraid of a prickly look or jelly of a similar texture, because aloe vera brings many benefits to human health.